Hungary leader in 2011

The Hungarian National Team is the first in the world ranking 2011. In the last World competition, Juniores WCH, Hungary took the points to reach the leadership..
30 december 2011 Leggi tutto
Great Britain Leader in Buenos Aires

Great Britain took at the World Junior Championships 3 titles with Cooke, with the women Team and the Women Relay.
27 november 2011 Leggi tutto
Cook and Kovacs World Champions

In Buenos Aires, at the World Juniors Championships, James Cook (Gbr) won the title with 5880pt (736pt in the fencing, 1'53"56 in the
23 november 2011 Leggi tutto
Isaksen and Petroni Champion of Champions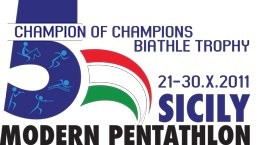 Last weekend in the beautiful location of Catania, Sicily, 36 athletes competed to get the podium and the prize of the Champion of Champions.
31 october 2011 Leggi tutto
Soto and Isaksen won the Panamerican Games

Oscar Soto, from Mexico, won men Panamerican Games and took his second Olympic Card. The other three Olympic Card went to Gheorge....
24 october 2011 Leggi tutto
Nel weekend i Panamerican Games

Sabato e domenica prossimi si terranno a Guadalajara, Messico, i Panamerican Games che assegneranno 8 carte olimpiche.....
13 october 2011 Leggi tutto
France leader in Drzonkow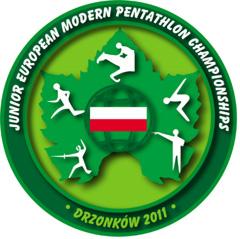 At the Men European Junior championships France took 4 medals: 2 gold, Team and Relay, 1 silver and 1 bronze in individual competition. The Hungarian Demeter,
25 september 2011 Leggi tutto
Kovacs and Hungary at the top in Europe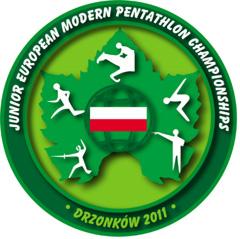 At the Woman Junior European championships Kovacs (Hungary) won the individual title and the Team one with Toth and Foldhazi.
25 september 2011 Leggi tutto
Russia and Hungary, lead Seniores World
Championships 2011
In Moscow, at the 2011 World championships seniores, Moiseev (Rus) won his first World title. So now he took every
15 september 2011 Leggi tutto
Record in the summer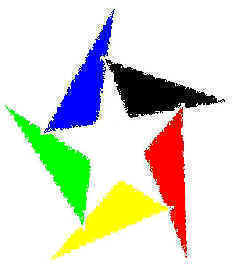 In the summer 2011 a lot f new records were established in the international Youth A and Senior competitions. At the European Youth A competition...

7 september 2011 Leggi tutto
Summers results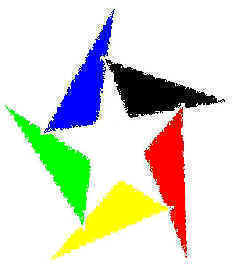 In the summer a lot of athletes have competed in international competitions. Youth A athletes have competed for the Continental and World title.
7 september 2011 Leggi tutto
Youth B European Championships: France got
the individual titles
The Youth B European Championships held in Hungary the National team of France won 3 gold medals, 1 silver and
20 July 2011 Leggi tutto
Schoneborn and Kasza, World Cup Final and
Olympic Games cards
In London Lena Schoneborn (Ger) won again the World Cup Final and took the first Olympic card.
Second place
11 July 2011 Leggi tutto
Svoboda and Tereshuk lead at the Kremlin's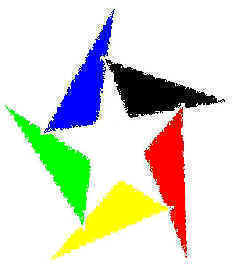 Cup


David Svoboda won the Kremlin's Cup 2011. With a perfect competition the Czech overpassed 6000 pt.

Silver and bronze medals for Lesun (Rus) and Kasza (Hun).


13 June 2011 Leggi tutto
In Chengdu gold medals for Lee and Khuraskina
Lee Choon-Huan, from Korea, won the last World Cup event of the season, in Chengdu, with 5780pts. Second place for the Russian Karyakin.


30 May 2011 Leggi tutto
In Százhalombatta gold medals for Svoboda and
Medany


In the 3rd World Cup, in Százhalombatta, David Svoboda (Cze) won the men competition with 5824 points. Second place
11 May 2011 Leggi tutto
Marosi and Rimsaite won in Sassari

In the men competition Adam Marosi (Hun) won with 5924pt, new World Cup record. in 2nd place Lesun Aleksander (Rus) and bronze medal for Kinderis Justinas (Ltu).
23 April 2011 Leggi tutto
Timoshchenko and Caze won in Palm Springs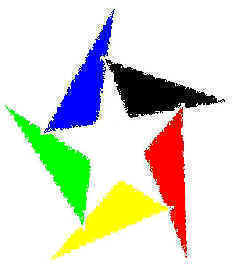 In the last week of february Palm Springs hosted the first World Cup with athletes coming from all over the world. The final results are...
7 march 2011 Leggi tutto
RUSSIA, best National team in 2010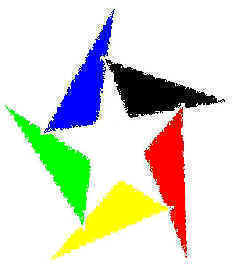 With 168 points Russia was the best national team in 2010, followed by Lituania, 138points, and France, 136 points. Italy was 14th with...
26 january 2011 Leggi tutto
Schoneborn and Lesun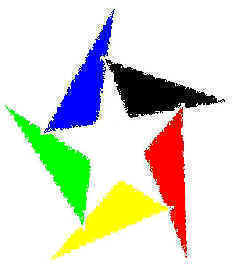 These are the best 5 pentathletes of the World ranking 2010 and the best 3 italians: Schoneborn, Rimsaite, Caze, Medany, Gyenesei
21 january 2011 Leggi tutto